HK-1500-00- ADAPTER, PRACTICE PAD STAND, 8mm TO 1/4"-20, PACKAGED
*Special order through a local or online retail store. www.remo.com/retailers 
Check out the following video link for the full experience and extra features this product has to offer:
SPECIFICATIONS
The Practice pad stand adaptor converts 8mm threads to 1/4-20 threads.  It adapts Remo tunable practice pads to common cymbal stands without damaging threads.
Also allows Cymbal and boom stands to be used as a camera tripod.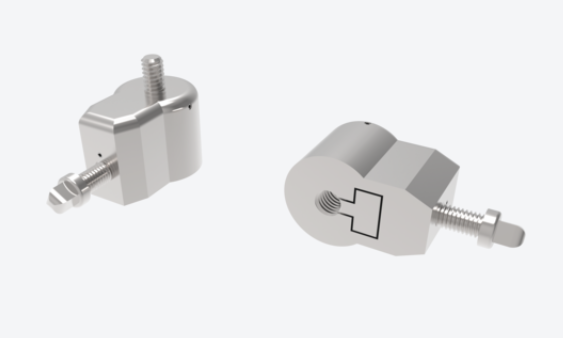 The screw for our practice pad is 1/4-20 which is a standard SAE (American size). Most cymbal stands are 8mm x 1.25, which is a metric size. Some cymbal stands made in the late eighties and early 90's were smaller metric sizes of 6mm x 1. The practice pad adaptor was designed so that you could use a 8mm x 1.25 stand with our practice pad